Artist's info
Lazaros Pandos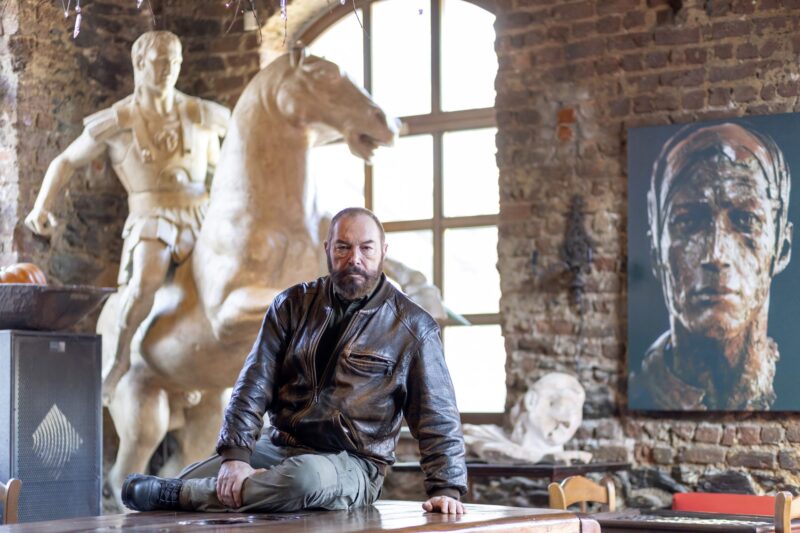 Lazaros Pandos (born, 28 December 1958) is a Greek painter and photographer, whose work has included form of the human figure, portraiture, orientalism, figurative tradition of ancient Greek, visual hagiography, body art camouflage. Mannerism, highly regarded forms of art in the classy times, dramatic compositions, cinematic representation of reality, experimented with physical light and shadow, space styling, costume styling, civilizations from Egypt, Byzantium, Mediterranean, Asia, Renaissance.
He is known for Fayum portraitures, a type of realistic painting portraits on wooden boards attached to Egyptian mummies.
He studied at the Athens School of Fine Art (1976-1979), and the Royal Academy of Fine Arts in London (1979-1981).
Between 1981 and 1982 he taught painting at the Young Men's Christian Association – YMCA of Thessaloniki. Between 1985 and 1986 he worked in the studio of Yannis Tsarouchis.
Lazaros Pandos' art shows his concern for the male human form, whether portrait or full-bodied. During the 1980s he was attracted by the Renaissance and Orientalist artists, as well as by Caravaggio. Subsequently, he turned to the so-called Fayoum Portraits, making faithful reproductions of them over a period of three years.
He used the Fayoum technique to make his own series of contemporary personages.  Lazaros Pandos received many solo exhibitions in Greece and abroad.
Aside of exhibitions, Pandos illustrated many book for Zitros Editions, including Odysseus Elytis' Ancient Knowledge of 2001; Homer's Iliad of 2004; Sophocles' Tragedies of 2005; and The Apocryphal Gospel of Thomas of 2006.
Lazaros Pandos currently lives and works in Thessaloniki.
Available Artworks
Find in our Gallery