Why sell through Loudos Auctions?
Loudos Auctions is a leading Greek Auction House of Fine Art, Antiques, Jewellery, Watches, Philhellenic objects, Asian Art, Islamic Art, Books and Design and the only Greek Auction House with offices in Athens and Thessaloniki.
Our presence in the two cities makes us ideally suited to offer a range of expert services, including auction estimates and consignments across Greece.
Apart from our physical presence, we have an established, up to date and well equipped online presence allowing us to reach a wide variety of domestic and international clients.
Our team has extensive knowledge and expertise in many areas,  that enables us to offer you specialist services from the initial valuation process to expert cataloguing of the items, the marketing of the items, the auction and the post-sale process to the final payment.
You can request a free and non-binding valuation for your object simply by clicking here.
If your item is accepted for one of our auctions, you will need to sign a Seller's Agreement, which is a contract that confirms the terms and conditions of sale between you and Loudos Auctions.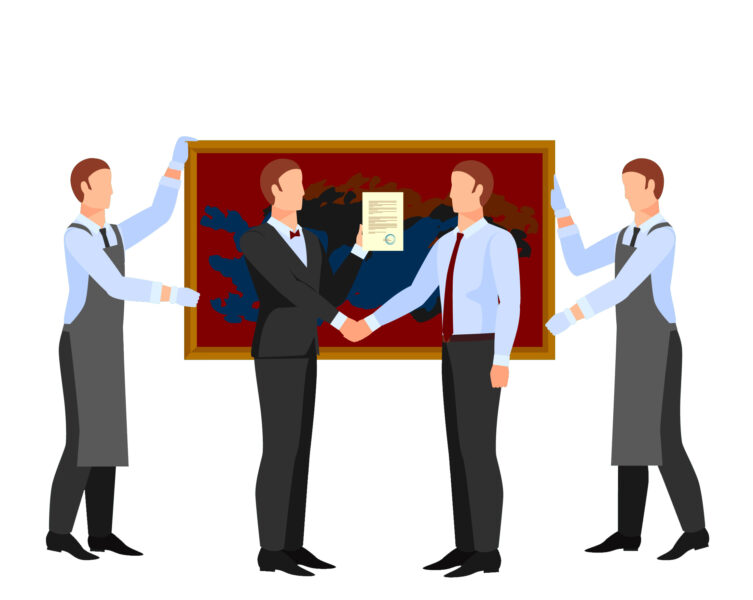 Fee
Seller's Fee
We charge a seller's fee for our services which varies, depending the category or the estimate of the object.
Please contact us for further information.
final sale
After The Sale
You will receive an email informing you of the price that your item achieved at the auction. We will act on your behalf to secure payment from the buyer. Provided we have received payment in full, your payment will be sent to your nominated account.
Loudos Auctions will coordinate all the details to the final sale of your property.
If an object is unsold we will contact you to discuss either re-offering at auction or collecting the object. We will not charge any fees if the lot is unsold.
Request a free valuation of your property.
Watch our Selling Guide on Youtube