Artist's info
Constantinos Valaes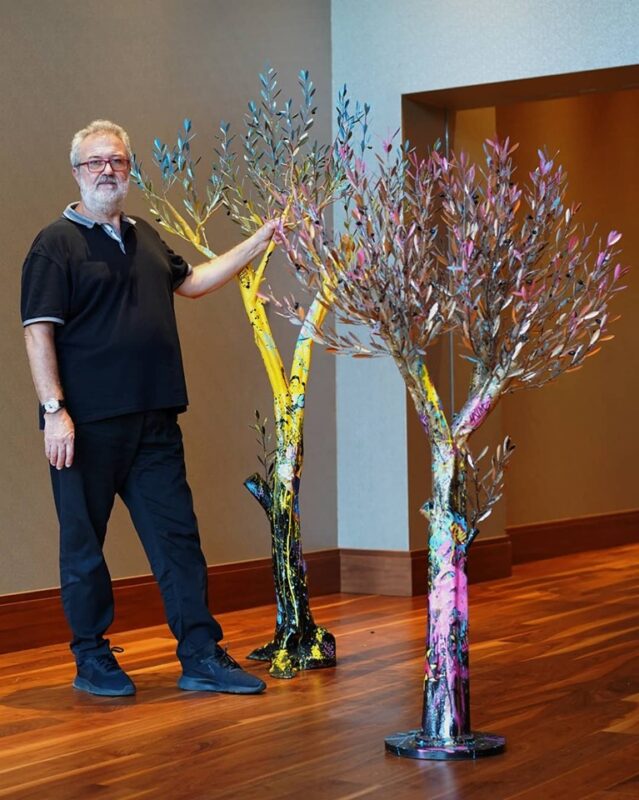 The hagiographer, painter and sculptor Constantinos Valaes wished to express his love for the olive tree not just as an icon but also as a symbol of spirit, ideals and ancient Greek history when he first started creating olive tree sculptures 10 years ago.
Using his primary materials copper and bronze he managed over time to develop his idea giving his projects shape, character and opinion creating art through his endless inspiration. He has been fortuned enough to see his masterpieces to evolve and become well known and acknowledged by important personalities from Greece and abroad.
Supported by his family through all these years to his vision, in the year 2009 he established the "VALAES" company in collaboration with his two sons, Panagiotis and Aggelos. The two young men immediately actively participated at their father's vision applying their modern aspect of seeing things creating evenly important projects.
In order to strengthen and expand the Greek spirit and culture through out the world the "VALAES" company continues to be inspired by the Greek landscape through the olive tree and establish his presence in important art shows and cultural activities in Greece and abroad, creating sculptures of unique elegance becoming masterpieces.
Available Artworks
Find in our Gallery